Big Island Holidays
Big Island, Hawaii is the largest of the Hawaiian Islands, but the least developed, with more waterfalls and volcanoes than high-rise hotels. Discover an untouched paradise at the heart of Big Island holidays, with the live volcanoes bubbling with lava in the Hawaii Volcanoes National Park, and the unrivalled surfing and scuba-diving on the Kona Coast. Keen golfers can tee off on a selection of world-class golf courses, or take a boat out into the ocean for a bout of deep-sea fishing. Holidays in the Big Island move at the laid-back pace of island time, but if you need to perk up, make sure you sample some Kona coffee, a local delicacy.
Big Island Holiday Packages
This lovely resort surrounded by lush gardens with palm trees is located on the Kohala Coast of Hawaii's Big Island overlooking Anaehoomalu Bay. The Waikoloa Beach Golf Course can be...
At a glance
Pool
Spa
Gym
Beach
Fitness Centre
Fairway Villas Waikoloa by Outrigger is a gated community of low-rise condos located at Waikoloa Beach Resort. These vacation rentals are surrounded by the renowned Beach Golf Course...
Even in the Eden of Hawaii, you'll find that Hilton Waikoloa Village is something special. In this resort you can cruise through tranquil waterways in mahogany boats and bathe in a lagoon...
At a glance
Kohala Coast
Dolphin Program
Salt Water Lagoon
Spa
Championship Golf
Discover the expansive beauty unique to Hawaii's Big Island.  Units with air conditioning on request at an additional $20 (1 Bedroom), $25 (2 Bedroom), $30 (2 Bedroom with...
With a timeless tradition of aloha, The Mauna Kea Beach Hotel welcomes generations of guests to come and be inspired by the past, embraced by the moment, enchanted by the warm days and...
At a glance
Restaurant
Pool
Spa
Bar
Gym
Set on the oceanfront overlooking Kailua Bay, the Royal Kona Resort is within easy walking distance of the charming and historic town of Kailua Kona with its array of local restaurants,...
At a glance
Kailua Bay
Oceanfront Landmark
Private Beach
Saltwater Lagoon
Spa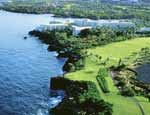 Crowning an ancient lava flow cascading into the serene waters along Hawaii¿s leeward coast, the Sheraton Keauhou Bay Resort and Spa is a refuge unlike any other. Once the playground of...
Set on 13 hectares of land, the luxury hotel Fairmont Orchid is situated in a prime location on the Kohala Coast in the northwest of Hawaii's Big Island, frontline to the Pacific Ocean with...
At a glance
Restaurant
Pool
Spa
Bar
Gym
As Hawaii's oldest hotel, Volcano House has hosted visitors from around the world for generations, and its historic buildings represent a vital piece of Hawaii's tourism history. Deeply...
With 15 sun splashed oceanfront acres featuring ancient Hawaiian fish ponds, along the Anaeho'omalu Beach, you'll be forgiven for thinking you've died and gone to heaven? The Waikoloa Beach...
At a glance
Waikoloa, Big Island
2 Swimming Pools
Oceanfront
Spa
Mountain Views